Players to Watch!
As we all prepare for this years' main draw here are some players to keep an eye on. These players have already been selected for the main draw based on their ranking or were given a wild card. Main draw play will begin Tuesday July 25th at Wesselman Park. For more infomation regarding the tournament please visit the tournament page.
Caitlin Whoriskey, 29, East Sandwich, Mass.
• Top seed in Evansville
• 2014 Evansville Singles Finalist
• Competed in doubles draw at Wimbledon this year. Ranked in the top 125 in women's doubles.
• Won the 2014 US Open National Playoffs women's singles tile to earn a wild card into US Open qualifying, where she won her first round match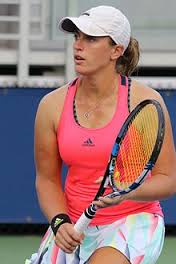 • A former University of Tennessee standout, she was named the 2010 College Senior Player of the Year after leading the Volunteers to the quarterfinals of the NCAA Tournament.
• Holds 14 career USTA Pro Circuit/ ITF Circuit Doubles titles, including at the $100,000 USTA Pro Circuit event in Midland Mich., earlier this year.
• Captured her first career USTA Pro Circuit singles title in 2014 at the $10,000 event in Hilton Head Island, S.C. Also won the $25,000 event in Fort Worth, Texas, in 2016.
Whitney Osuigwe, 15, Bradenton, Fla.
• The No. 2-ranked junior in the world, behind only fellow American Claire Liu.
• Won the 2017 French Open girls' singles title, beating Liu in the second-ever all-American French Open girls' final.
• Became only the fourth American girls' singles champion at Roland Garros and the first since Jennifer Capriati in 1989.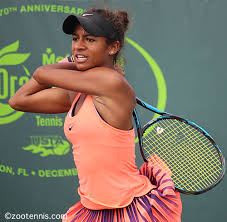 • Also reached the singles quarterfinals at Junior Wimbledon this year, as well as the girls' doubles final.
• Won the doubles title at the 2017 Easter Bowl, a prestigious junior event, while reaching the singles quarterfinals. As 14-year-old in December 2016, reached the semifinals of the clay-court Orange Bowl, another prestigious junior event.
Allie Kiick, 22, Fort Lauderdale, Fla.
• Is playing in her fourth tournament since July 2015. Missed time with four knee surgeries and after being diagnosed with a rare form of skin cancer.
• Won her first $50,000 USTA Pro Circuit event in 2015 in Charlottesville, Va. Also holds three additional USTA Pro Circuit and ITF Pro Circuit singles titles, as well as an ITF doubles titles she won in Canada in 2013.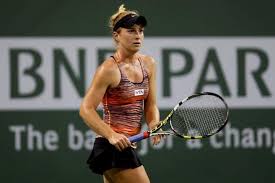 • Peaked at No. 136 in the world in 2014.
• As a junior player, was a singles finalist at the 2013 USTA Girls' 18s National Championships. Also, won the Girls' 18s doubles title with Sachia Vickery, allowing her to make her Grand Slam main-draw debut in the 2013 US Open women's doubles event.
• Is the daughter of Jim Kiick, a running back on the undefeated 1972 Miami Dolphins. Mother, Mary Johnson, is a former professional softball player.
Kennedy Shaffer, 20, Rossford, Ohio
• Defending champion in Evansville, winning the title last year for her first USTA Pro Circuit title.
• Rising senior at the University of Georgia.
• Received All-America honors in doubles this past season after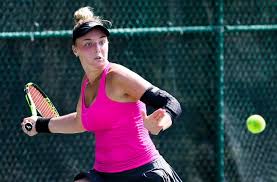 reaching the quarterfinals of the NCAA Doubles Championships.
• Also received All-America honors in singles in her sophomore season after reaching the quarterfinals of the NCAA Singles Championships.
• In her freshman season, helped the Bulldogs reached the Final Four of the NCAA Team Championships.
Ann Li, 17, Devon, Pa.
• Tournament wild card.
• Reached this year's Wimbledon junior final, facing Claire Liu in the second-ever all-American girls final at Wimbledon, dating back to 1947.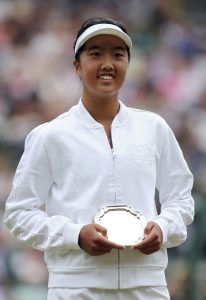 • Ranked a career-high No. 14 in the ITF World Junior Rankings.
• Advanced to the quarterfinals of the 2017 Easter Bowl, while reaching the doubles final.
• Committed to attend college tennis at LSU.