Brian Poynter – General Manager
Certifications: USPTA Elite Professional , USTA High Performance
Brian comes back to Evansville from Dallas Texas where, most recently, he was a High Performance Coach at TBarM Racquet club, assisted with the Online schooling for the competitive players, assisted with the TYTES 501 © 3 non-profit organization that is now being implemented as part of TBarM's Full Time Tennis Academy that connects the USTA NJTL with the Regional Training Center.  TBarM has produced players ranked #1 nationally and #1 ITF (Internationally).  Prior to Dallas Brian spent 21 years in the Houston Texas area.   Brian was the Founder, Managing Partner and High Performance Coach for the Elite TNT Tennis Academy, a full time Academy with boarding, schooling, National and International team travel.  Elite TNT had over 50 players attend the Academy that were ranked top 100 nationally with 5 hitting the #1 ranking nationally and a doubles team that won the US Open Juniors Title.
Before starting the Elite TNT Tennis Academy Brian was the Executive Director at the Zina Garrison All Court Tennis Academy.  The program was a non-profit 501©3 charitable organization that provided tennis, mentoring, tutoring and educational services with an emphasis on inner city children throughout the Houston area.  The program started with 0 kids in 1993 and grew rapidly to over 1,500 students per year as by 1996.  Brian started the first celebrity Gala for the Zina Garrison Tennis Academy in 1997 and netted $95,000.  His fund raising activities generated over $ 1.5 million for the program in his eight years as Executive Director.
Brian is a USPTA Certified Elite Professional for 26 years.  He was one of the first 150 coaches in the United States to become a certified USA High Performance coach.  He was on the Texas Coaches commission from 2002-2013. He was a USTA Regional Training Center Coach from 2009-2014. He was the Head coach for the Competitive Training Centers in Houston from 1996-2000.
Brian has coached many players to high achievement.  18 players have collectively won 28 Super National titles (Gold Balls) 37 Silver Balls and 44 Bronze Balls.  Former students have won NCAA Division 1 team championships and multiple students are former NCAA All Americans.  Over 100 former students have earned Division I tennis scholarships. Brian also Coached Zina Garrison (1994-1995) who reached a high rank of #4 in the world (WTA). Brian currently has a former student of 12 years in the top 400 on the WTA tour.
Brian's son Alex is currently attending the Nick Saviano High Performance Academy in Florida.  Nick is Alex's primary coach and Brian has had the luxury of being on court and analyzing his son's game with a world class coach.
Brian graduated from the University of Evansville, where he played four years from 1983-1987. He was the team captain during his senior year, holds the school record for most Division I singles wins in a season (30), and played line one singles and doubles during his junior and senior years.  While at UE he posted singles and doubles wins over Purdue, Illinois, Michigan, Louisville, Ball State, Indiana State, Old Dominion and others.  Brian was ranked #1 in the Men's Open in Indiana in 1989 and played line one doubles for the USPTA Texas National Team Champions in 1991.   Brian won over 60 USTA tournaments as a junior and adult.

Ryan McDaniel – Director of High Performance & Head Professional
Certifications: USPTA Professional, USTA Sport Science, Coach Youth Tennis
Ryan serves as the Director of High Performance and Head Professional at the Evansville Tennis Center. Prior to joining the staff, Ryan competed at the University of Southern Indiana, where he later became the Men's Assistant Coach. A role he held for seven years, where multiple players competed in the USTA/ITA Small College National Championships. The school also won its fifth conference championship and played in multiple NCAA tournaments. Ryan was the recipient of the 2013 ITA Assistant Coach of the Year.
Since joining the staff at ETC, Ryan has helped grow the sport of tennis in the area through his work with local programs and organizations such as: YMCA, YWCA, Carver Community Center, Girl Scouts and Boy Scouts of America, Easter Seals Rehab Center, Tri-State Food Bank, Albion Fellows Bacon Center to name a few. He also helped the Evansville Tennis Center bring Evansville its first USTA Midwest and National tournaments.
Separate from his duties as Head Professional and Director of High Performance he serves as the Press Aide for the USTA Pro Circuit Women's Hospital Classic 10k event; The only professional tennis tournament in the state of Indiana. During the event he helps organize weekly events such as the Multi-cultural day, Family day and the Women's Doubles Clinic.
As Director of High Performance at ETC, Ryan coaches the Academy High Performance Class, a class that focuses on college prep and beyond. Ryan helped develop players who have won IHSAA State Championships, USTA National Championships and earned collegiate scholarships,. During his time at ETC, junior players have earned more than 15 USTA District and Sectional Sportsmanship Awards.
He holds a certification with the United States Professional Tennis Association (USPTA), United State Tennis Association (USTA) Sport Science Level 1, and Coach Youth Tennis. Ryan was named the 2016 Indiana Professional of the Year. This is awarded to an individual for their contributions to local tennis, club achievement, career development, volunteer work, professional rating, and contributions to the USPTA. In 2016 Ryan was also awarded the USPTA U30 Award. This award is presented to a USPTA member who is under 30. This member, through their tennis-teaching and volunteer spirit, has increased the opportunities for others to participate in tennis. The grassroots program or initiative of this member can incorporate but not limited to multicultural activities and events. This member exemplifies and emphasizes individual achievement and sportsmanship along with teaching the physical attributes of the sport.
Anna Hazlett – Director of Community Services
Certification: USPTA Elite Professional
Co-owner and director of Advantage Court and Fitness 1998-2011
Current Director of 10K Pro-Circuit Event 1998-2012
Coordinator of summer Grass Roots program for ECTA 2008-2012
Tennis Professional and Junior Coordinator at Tri-State Athletic Club 1975-1997
Started tennis program and built tennis courts in Guantanamo Bay, Cuba for US Military 1970-1972
Director of Tennis at Camp Green Cove in Hendersonville, North Carolina for six summers 1968-1973
Coach of Central Indiana Girl's 18 Cub Team
Current USTA Board Member and officer of CITA 1992-2012
USTA Midwest Section member of Junior Coompetition Committee
USTA Midwest Section member of Adult Competition Committee
USTA Stan Malless Award for "Greatest Contribution to DIstrict" 2000
USTA Cap Leighton Award from Midwest recognizing the professional who goes beyond the call of duty in tennis 2001
USTA Pro of the Year for Indiana 2002
USPTA Nancy Mickler Award for "Female making the most contributions to Midwest Section" 2003
Inducted into the ECTA's Hall of Fame 2003
CITA Family of the Year 1996
USPTA "Star Award" recipient – a national award for indelible contributions to tennis 2004
Played at Florida State University 1966-1969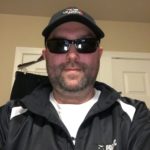 Skip Trapp – Director of 10 and Under Tennis
Certifications: USPTA Professional, USTA Official
Skip has 30 plus years of coaching experience. Skip spent majority of that time just outside of Chicago, Ill working at Tam Tennis Club and Edens Tennis Club. From 1995-2016 Skip was a Tennis Professional at Tam Tennis Club and Edens Tennis Club. Over that span he served as the Activities Director, CDTA Super Excellence Instructor, Men's and Women's Team Coordinator, and Summer Camp Director. From 2005-3016 Skip held the title of Junior Tennis Director. Skip has worked with hundreds of players from the grassroots to the competitive junior, beginner adult to champion league players. Skip joined the Evansville Tennis Center staff in 2016.
A native of Evansville, IN Skip attended Memorial High School, where he played #1 singles from freshman to senior year. During that time he earned four All-SIAC awards. Skip was also a member of the All-State team.
After high school, Skip attended Murray State University but later transferred to the University of Southern Indiana. During his time at USI, the team won the 1994 GLVC Regular Season Conference Championship. He is currently #3 all-time in doubles winning percentage for a single season (21-3).
Since his arrival in June 2016, Skip has served as the Director of 10 and Under tennis. He is also the Central High School's boys coach.
 Steve Brockriede-Director of Tennis
Certification: USPTA Professional
Over 10 years coaching experience
ECTA-2 years
Tri State Athletic Club-coached juniors and adults of all levels.  In
charge of Cardio Tennis, Tennisize, and Jr Academy.
University of Evansville Women's Tennis Division 1 coach-4 years
-most dual match wins in 1 season-21
Central High School boys coach-3 years.
-Sectional Champions, coached Individual State Finalist
played college tennis for the University of Evansville Tennis team-4 year
scholarship
-played #1 singles and doubles sr year.
played high school tennis for Evansville North-regional champions, 3rd
place at individual state finals
-CITA jr Davis Cup championship team member